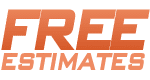 ---
FREE Water & Fire Damage
Inspections & Estimates** Certified, Licensed
and Insured!
Over 20 Years Experience
CALL TODAY!
303-900-3929
Water Damage Restoration Company In Centennial & Denver – Flood Damage Repair – Sewage Cleanup
Providing Centennial & Denver water damage Cleanup, flood damage, and water extraction services
If you have ended up here at our website, then chances are you have experienced some kind of disaster to your Centennial home. Affordable Water Damage Cleanup of Centennial is here to help get your property back to the way it was before the disaster. Our disaster cleanup team takes care of all types of disasters, including water/flood damage, fire damage, sewage damage, and mold damage. If you've already had the flood water extracted, you might need to hire us for our expert water damage remediation services. No matter what kind of disaster you are experiencing, Affordable Water Damage Cleanup can help today, within an hour or less.
We at Affordable Water Damage Cleanup know how mentally exhausting it is when any disaster including water damage, flood damage, fire or a serious mold problem comes about. Our technicians specialize in water damage cleanup.
We are here and ready for you in the Centennial Area everyday 24/7, Year Round because you never know when problems deriving from water and flood damage arise. Affordable Water Damage Cleanup will give you incredibly quick response time to your water damage dry-out needs to get your home or office back to normal as fast as possible.
Centennial's Water Damage Restoration Experts
Affordable Water Damage Cleanup is the best in residential and commercial disaster recovery services, from Fort Collins to Colorado Springs. Click here to see all of cities that we currently service. If you are experiencing water damage or other disaster at your property that is located in a city not listed, simply give us a call and we will find a solution for you.
Affordable Water Damage Cleanup is the company to choose when in need of water extraction. We use only the top-of-the-line in drying and water extraction equipment, ensuring a complete job, and preventing any future problems, such as mold. Often times people see standing water and think that they can handle the water extraction themselves, but having a professional handle the water extraction will ensure a complete job. Remember, you'll find lots of companies when you search for Centennial water damage restoration, but only Affordable Water Damage Cleanup has the expertise and knowledge to take care of any disaster, no matter how large or small.
Call us 24 hours a day - 7 days a week
Below is a list of our services that we provide for our customers both residentially and commercially. We always make sure the work is performed quickly and professionally with your needs in mind.
Water Damage Restoration
Mold Remediation
Sewage Cleanup
Fire Damage Restoration
Hail Damage
Emergency Plumbing
Emergency Carpet Cleaning
Why you should choose Affordable Water Damage Cleanup:
Emergency Service - 24/7 - at your location right away: your emergency is ours!
All work is 100% guaranteed*
We work with all insurance companies to make the claims process hassle free - we bill them, not YOU
Affordable Water Damage Cleanup is IICRC (The Clean Trust) certified, licensed, and insured
*Ask for details    

Basement Water Damage Experts

Affordable Water Damage Cleanup of Centennial is your basement flood damage expert. Over the years, we have cleaned up and restored thousands of basements in the Centennial area, so you know you can trust us to get your basement back to normal. We can have an emergency water removal crew at your home in an hour or less to begin the process. When all the water is cleared out, we will begin the water damage restoration process. Proper wet basement drying is integral to ensuring that you do not do any further damage to your basement. We will send only experienced technicians out to do your wet basement cleanup, ensuring the job is done correctly. Call us today to get started on your home. Affordable Water Damage Cleanup is the right call if you have a wet house, or wet sub-floor that needs drying or cleanup. If you have a wet sub-floor that's in need of drying, call us today.