Winter Winds, Snow Storms, and Protecting your Roof
March 4, 2016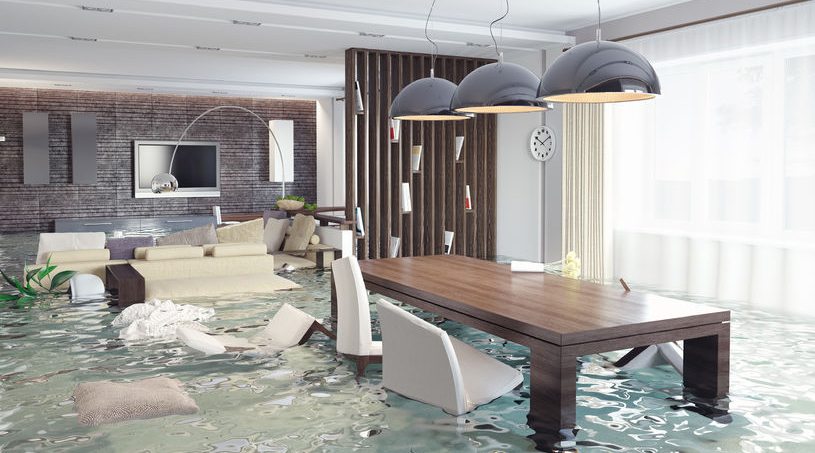 Protecting your Home from Flooding
March 18, 2016
We are in the midst of blizzards and winter storms. This year has been a year for strong winter storms and damages have been at an all-time high. If you have a basement, we know you are not thinking the blizzard will have any effect on it. You are wrong. You should check your basement during a regular winter and especially so with these winter storms. Disaster Cleanup Services is here to give you some tips on how to ensure your basement stays dry and what to do if it doesn't!
Most do not think of flooding during a blizzard. As the wet snow melts, it will seep into the foundation walls of your home. This unfortunately, sets up your basement for flooding. Many have set alarms to get up and pump water from their basements. This is a good idea, except is all the water really being removed? The easy answer is no. Without a qualified professional who has the proper equipment, you can never be sure all the water is gone. This causes other major problems. Structural damages and mold may occur if you are not careful.
During these times, it is important to have a trusted disaster cleanup company to call. One call will have them out to your home and ready to pump excess water from your basement and ensure it is dry. We will also do our best to waterproof your basement, so that further flooding does not occur.
Preparing for the meltdown is essential. One thing you can do is ensure your sump pump is activated and working properly. You can easily test it by throwing a bucket of water to see if it turns on. You may also want to ensure your basement windows are waterproof, or clear of any snow or ice. This is when a snow blower and shovel comes in handy. It is also important to stock up on sand and deicing.