Water Damage Restoration Serving Centennial & Denver – Our Equipment
Centennial Emergency Flood Cleanup, Water Damage Repair, and Water Extraction
Infrared Cameras
Infrared cameras can help us identify water damage in your walls, floors, and ceilings. Advanced features help us quickly scan large areas to assess what is restorable in your home or business. An infrared camera helps us pinpoint water intrusion, find moisture beneath the surface, and document dryness with accuracy and confidence. We are also able to send these images to your insurance company so they can see the damage.
Affordable Water Damage Cleanup offers emergency response to flood and water damage disasters. Water can have an incredibly destructive impact on the structure of a home. Whether your water loss is large or small it is important to make sure that both obvious and hidden damages are identified correctly to help ensure the safety and integrity of your home. Affordable Water Damage Cleanup serves residential and commercial disaster recovery services from Fort Collins to Colorado Springs, including the entire Centennial area. Click here to see all of cities that we currently service.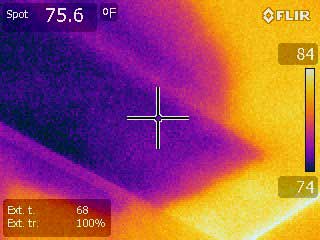 Flood Water Extraction
When you have no time to figure out who will come and remediate your flood problems, then you are at the right site. We never take advantage of your misfortune by over billing. We will get your flood water extracted and dried before it's too late. Affordable Water Damage Cleanup has technicians ready to be at your home or business NOW. We offer upfront estimates and phone consultations.
Certified, Licensed and Insured - Over 20 Years Experience!