Answers To The Top 5 Questions About A Flooded Home
January 21, 2015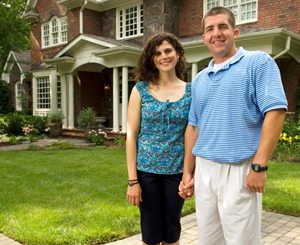 5 Fire Precautions Every Homeowner Should Know
February 10, 2015
Sewage Cleanup is a nasty business and should only be done by a professional. Many people think it is safe to cleanup if you are wearing gloves and wash your hands afterwards, this is not the case. All states have specific rules and regulations in regards to dealing with and disposing of sewage. Always contact a professional such as Disaster Cleanup Services if you have a sewage problem on your hand. Below are a few tips and specifics of how you should handle sewage.
This is very important! Once sewage is discovered you should remove your children, pets, and yourselves from the area. Bacteria and other dangerous viruses can travel and it is important to keep you and your family safe. Do not let anyone near the area. It is a good idea to leave the home or business until the Disaster Cleanup Service has completely removed the sewage and disinfected the entire area.
Sewage is not just dirty regular water. 
Sewage can contain fecal material, bacteria, viruses, and other things that will cause you to become sick. It is important to stay away from sewage and let a professional handle its removal.
Let your Disaster Cleanup Company know what happened and let them begin cleanup. 
Disaster Cleanup Services have equipment they use to cleanup harmful sewage. They wear respirators as well as protective suits so that they are not harmed in the removal. They also use specialized equipment to remove and dispose of the sewage. This is very important, because if any is left or not disposed of correctly, you and your family could be at risk for disease.
Once Sewage is removed the Disaster Cleanup Service will begin specialized cleaning of your items. 
Never touch anything that has been contaminated by sewage. Only the professionals should be in contact with these items. Disaster Cleanup Services know what is best for cleanup and will ensure that your home or office is cleaned the right way.
Ensure that another sewage disaster does not happen in the future.
Talk to your Disaster Cleanup Service about what can be done to eliminate a future problem. You may need to call a plumber in to check your pipes. It is best to do this now, before another sewage disaster happens.