5 Types of Disasters That Cause Property Damage
May 2, 2019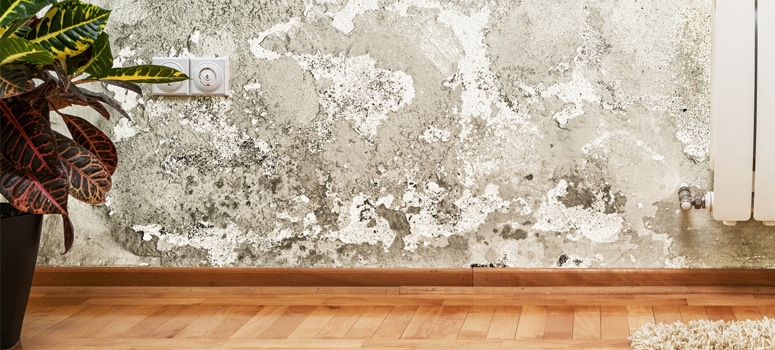 Mold- Health and Home Damages
May 17, 2019
Water damages can occur from a variety of disasters, but what do you do when a water disaster strike? Disaster Cleanup Services has some advice to ensure you and your family's safety during a water disaster crisis. Water damages happen from faulty appliances, broken pipes, sewage problems, and even severe storms. Water can spread quickly and affect entire rooms of your home. If you are experiencing a water emergency, it is crucial to call a certified professional before more damages occur.
Ensure Everyone is Safe
Safety should be your priority. Make sure every person in your home is accounted for and safe. Once you locate your family, you can begin assessing the situation. If the water is coming from flash flooding, it is crucial that you listen to your local weather and stay ahead of the dangerous flooding. Flooding can take over your home or car quickly. Stay informed and alert in these types of situations.
Try to Locate the Source of the Water Disaster
If you think the water is coming from a faulty appliance, sewage, or broken pipes, you can try to locate the source and turn off the water supply. If you are unsure where your water turnoff valves are, call a professional. They will be able to stop the water and begin water removal.
Call a Certified Disaster Cleanup Company
Water can seep into walls, under carpets, and to different levels of your home. It is crucial that you call a professional water disaster specialist to ensure all water is removed, the problem is repaired, and restoration is completed. If any moisture is left, you can end up with mold and significant structural degradation. Industry professionals will be able to thoroughly inspect your property for wet areas by implementing infrared thermography and other specialized techniques. Your disaster cleanup company will also be able to help with any insurance claims and questions you may have.
Move Rugs, Furniture, and Lift Curtains
Once you have called a water removal specialist, you can focus on other problems. Start by removing any rugs, loose objects, and furniture from the water damaged area. This can save your items and allow for faster water removal times. It is also a good idea to lift the curtains if they are touching the water. Water can damage items within seconds and cause major problems down the road.